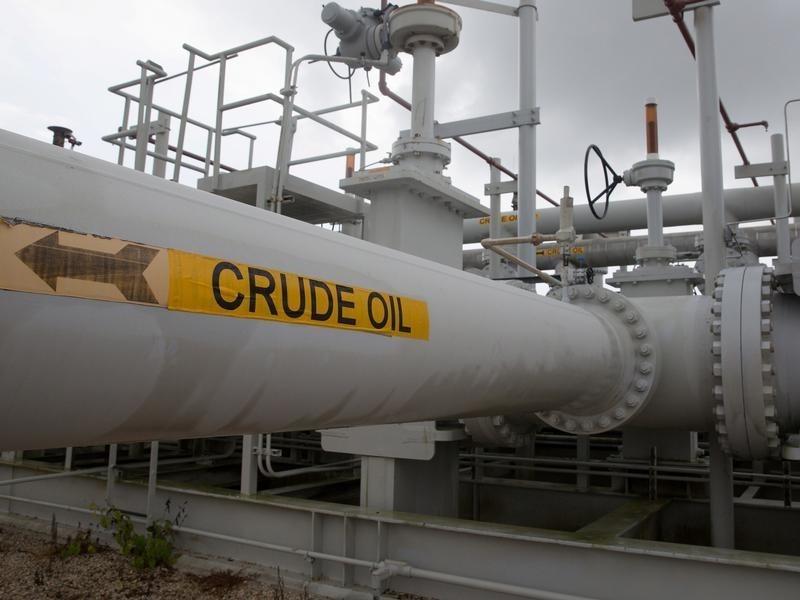 © Reuters.
By Alex Ho
Investing.com - Oil prices were mixed on Monday in Asia as traders await coronavirus news and economic data in Asia due this week.
U.S. Crude Oil WTI Futures rose 0.1% to $52.38 by 12:50 AM ET (04:50 GMT), while international Brent Oil Futures slipped 0.1% to $57.28.
On Monday morning, Japan said its economy shrank 6.3% in the October-December period, the fastest pace since the second quarter of 2014.
Australia will report its January employment change figures on Wednesday. China, the world's biggest oil importer, is due to report the latest update on its central bank's loan prime rate on the same day.
Development on the coronavirus front remained in focus. China reported that there were 1,933 new cases and 100 new deaths on Sunday.
While China said the growth of new confirmed cases have been falling and that their efforts to halt the spread of the virus were bearing fruit, international experts remained cautious and warned it is too early to tell whether the epidemic has peaked.
"There's no doubt that as China continues to struggle with the coronavirus, it will continue to experience a demand drop in crude that could only get more significant by the day," said Tariq Zahir, managing member at the oil-focused Tyche Capital Advisors in New York.
Oil markets recovered last week somewhat after reports that China's independent refineries, known as "teapots," were back to buying some crude.
Shouguang Luqing Petrochemical Co. snapped up as many as seven cargoes from Russia, Angola and Gabon for March and April, while Sinochem Hongrun Petrochemical Co. bought a shipment from Gabon, Bloomberg reported.
Original Article