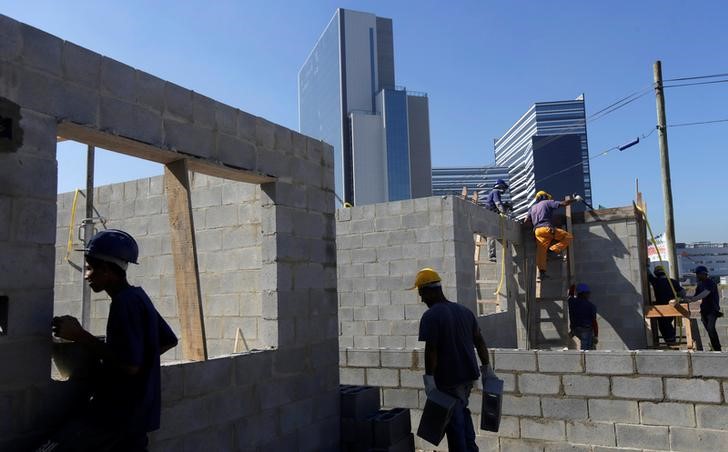 © Reuters. Home Sales Jump With Builders Recording Best January Since Crash
(Bloomberg) -- U.S. homebuilders are off to a hot start in 2020.
In January, the average number of new home orders per community surged 34% to the highest level for the month since the housing recovery began in 2012, according to a survey by John Burns Real Estate Consulting.
The January surge comes after sales ticked up in the second half of 2019, peaking in November. The credit goes to job growth, consumer confidence, a strong stock market and, most importantly, a plunge in mortgage rates, according to Rick Palacios Jr., the firm's director of research.
"We've never gone into a spring selling season with mortgage rates lower than they are now," Palacios said. "That's a big kick in the butt for customers who are thinking about buying and were putting it off."
The property market is rebounding from a mini slump a year ago caused by a spike in borrowing costs. But after a softening of price growth and the drop in rates, sales offices are busy again. In Southern (NYSE:SO) California, which was especially weak a year ago, sales contracts doubled from the previous January, according to the survey.
In addition to low mortgage rates, new homes are getting a boost because the market for existing houses is so tight, according to Sheryl Palmer, chief executive officer of homebuilder Taylor Morrison Home Corp. Last month, the company's orders jumped 46% compared with a year earlier.
The January sales numbers were particularly noteworthy because purchases typically don't start picking up until later in the month, she said. In 2020, the market took off immediately after the new year.
"The unique part of this January is that it happened on Jan. 2," she said. "Normally, things start building in the second or third week."
Original Article