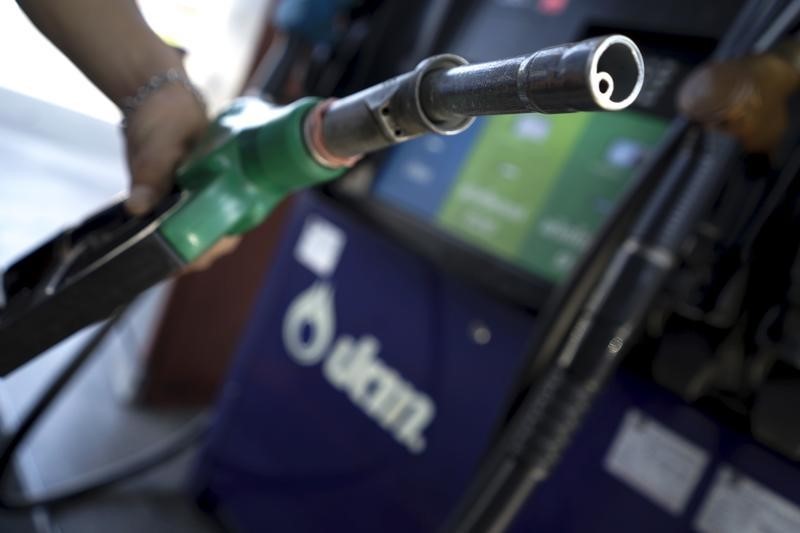 © Reuters.
By Barani Krishnan
Investing.com – OPEC officials are in crisis mode, planning to advance their March meeting by a month. But that still didn't help oil prices much on Wednesday as a huge jump in weekly U.S. crude stockpiles suggested an oversupplied market.
New York-traded West Texas Intermediate, the benchmark for U.S. crude, settled down 15 cents, or 0.3%, at $53.33. WTI rebounded by 0.6% just on Tuesday, after a near-four-month low of $52.16 at the start of the week.
Brent, the London-traded global benchmark for crude oil, settled up 30 cents, or 0.5%, at $59.81. Brent gained 0.3% in the previous session, after tumbling to $57.74 on Monday, its lowest level since Oct. 8.
At Wednesday's settlement, WTI was down almost 13% for January, its biggest slide since May. Brent showed a loss of almost 10%, also heading for its worst performance since May. Oil's losses this month have been heightened by the coronavirus, which has killed more than 130 people and infected another 6,000 in China, the world's biggest buyer of crude.
The Energy Information Administration reported earlier on Wednesday that U.S. crude stockpiles rose by 3.5 million barrels last week, compared with analysts expectations for a build of just about 480,000 barrels. The surge came as refinery runs dropped to just 87% of capacity for the week ended Jan. 24, versus the previous rate of just 90% for the week to Jan. 17.
"Some of that refining slowdown may be due to scheduled plant maintenance, but I suspect some of it also has to do with the fact that heating oil demand has been so bad during this unseasonably warm winter, prompting the industry to push out less products hereon," said John Kilduff, founding partner at New York energy hedge fund Again Capital.
"Whatever the case, it reflects weak demand for oil and I think that's going to get WTI to under $52 and possibly below $50 over the next several weeks, if early spring weather comes on and refinery maintenance reaches its heights."
It is very possible that the OPEC+ meeting scheduled at the beginning of March could be advanced to February.
Mohamed Arkab, energy minister of Algeria, one of OPEC's 15 members, meanwhile suggested that the cartel might advance to next month a meeting scheduled in March with Russia and its allies under the OPEC+ initiative in an attempt to try and overcome the challenges to oil demand from the coronavirus crisis.
"Everything is possible," Arkab said when asked if the meeting would be moved, Reuters reported.
Arkab's comments came as Zhang Ming, an economist at the Chinese Academy of Social Sciences, a top government think tank, said China's economic growth may drop to 5% or even lower due to the viral outbreak.
As the world's No. 2 economy and the biggest buyer of virtually every natural resource, any slide in Chinese growth will have major global market disruptions, leading to more risk flights and demand for protective assets like gold, U.S. Treasuries, the Japanese yen and Swiss franc.
Adding to the weaker outlook for the Chinese economy, British Airway and Lufthansa announced on Wednesday they had canceled all flights to China, while Toyota said it would suspend vehicle production in the country.
Saudi Energy Minister Abdulaziz bin Salman, who's also the most powerful figure in OPEC, however, said on Monday that the coronavirus was a transient risk that had been overblown.
John Driscoll, chief strategist at JTD Energy Securities, said OPEC's influence in pushing oil prices higher seemed to be waning with each crisis.
"I have to say this delicately, but OPEC, I think, is starting to realize that even though they cut back, try to balance output and stabilize prices, they have less influence," Driscoll told CNBC.
He cited "massive new fields" in Norway, Brazil and Guyana that he said had shifted the balance of power from OPEC to producers who weren't members or allies of the cartel — especially the United States, which was now the largest oil producer in the world.
Original Article