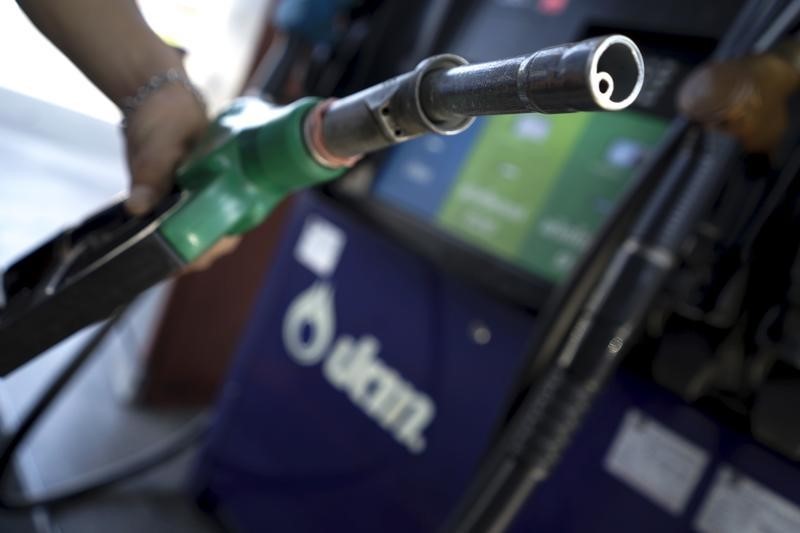 © Reuters.
By Barani Krishnan
Investing.com - Two days after the so-called landmark deal, oil traders are wondering if China will really fulfill its energy purchases under the phase one deal. Crude prices settled slightly up Friday but was unable to shrug off losses on the week amid worries the trade war could be back if Beijing falls short of its deal with President Donald Trump.
New York-traded West Texas Intermediate, the benchmark for U.S. crude, settled up 2 cents at $58.54 per barrel. Despite the higher lose and Thursday's 1.2% rebound, WTI still ended the week almost 1% down.
London-traded Brent, the global crude benchmark, settled up 23 cents, or 0.4%, at $64.85. For the week, it rose 0.2%.
After a 36% gain for WTI and 24% for Brent in 2018, oil prices have swung this month, surging on a heightening of U.S.-Iran tensions, then slumping on a huge build in U.S. fuel stockpiles.
Wednesday's phase one lift lifted oil bulls' spirits again, as China committed on paper to buying at least $50 billion in energy purchases, including crude oil, over the next two years. Yet, with both sides maintaining tariffs they had imposed on each other prior to the deal, analysts have wondered how the step up in U.S. exports to China will be possible.
"It also remains to be seen how China's existing suppliers would react to losing market share in the world's top crude importer," Clyde Russell, analyst at Refinitiv, said. "Would they simply roll over, or, more likely, try to protect their market share while going after U.S. customers outside of China?"
China's biggest oil suppliers, historically, have always been from the Middle East, led by Saudi Arabia, which is the third-largest crude producer after the United States and Russia.
Further weighing on crude prices Friday was the weekly oil rig count published by industry firm Baker Hughes, which showed drillers adding 14 rigs this week to bring to 673 the total number across U.S. oil fields. A higher rig count, in the simplest sense, means higher crude production. Over the past three weeks, the rig count had fallen, extending last year's drop of 208.
Original Article