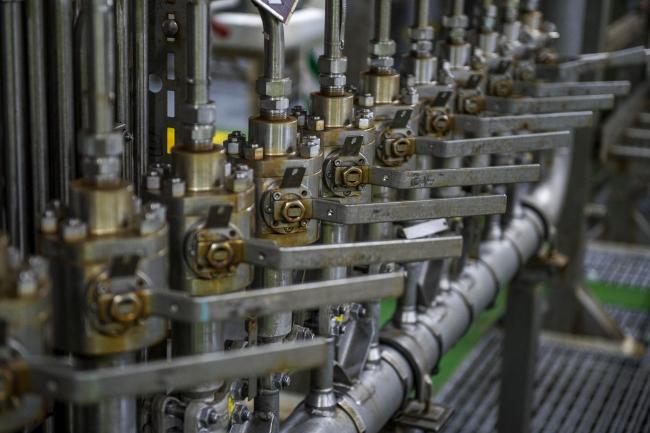 (Bloomberg) -- Oil declined to a seven-week low on concerns that a deadly virus that's spreading from China will crimp energy demand in a market already awash with supplies.
Futures lost almost 3% in New York on Wednesday as the death toll from the virus climbed, travel restrictions were imposed on the city of 11 million from which it emerged, and the World Health Organization mulled whether to declare an international emergency.
The coronavirus outbreak panicked traders because of the deleterious impact epidemics can have on travel and demand for transport fuels. The WHO is scheduled to meet again Thursday to plot a strategy.
The oil-price decline "is a manifestation of worries about global oil demand," said Stewart Glickman, an analyst at CFRA Research.
Goldman Sachs Group Inc (NYSE:GS). warned that global oil demand may slip by 260,000 barrels a day this year as a result of the respiratory virus. If the 2003 SARS epidemic is any guide, this new outbreak could shave almost $3 from the price of a barrel of crude, the bank said.
"We could see weaker Chinese oil demand over the next several weeks or even longer," said Leo Mariani, energy analyst at KeyBanc Capital Markets Inc. "Going into the Chinese New Year, we tend to see outside travel throughout China and there's big concerns about a demand shock."
West Texas Intermediate futures for March delivery fell $1.64 to $56.74 a barrel on the New York Mercantile Exchange. Brent for March settlement dropped $1.38 to $63.21 on the London-based ICE (NYSE:ICE) Futures Europe exchange putting its premium over WTI at $6.47 a barrel.
Supply Threats
The market's response to the halt of exports from OPEC member Libya has been muted as record U.S. production is forecast to expand already-swollen inventories. Separately, Kuwait plans to resume output at the Wafra field it shares with Saudi Arabia within weeks, ending a hiatus that's lasted more than four years.
Oil has fallen more than 7% since the end of 2019 as geopolitical supply threats and a truce in the U.S.-China trade war failed to sustain optimism.
See also: Coronavirus Could Bite Commodities If SARS Is Any Guide: Chart
Original Article