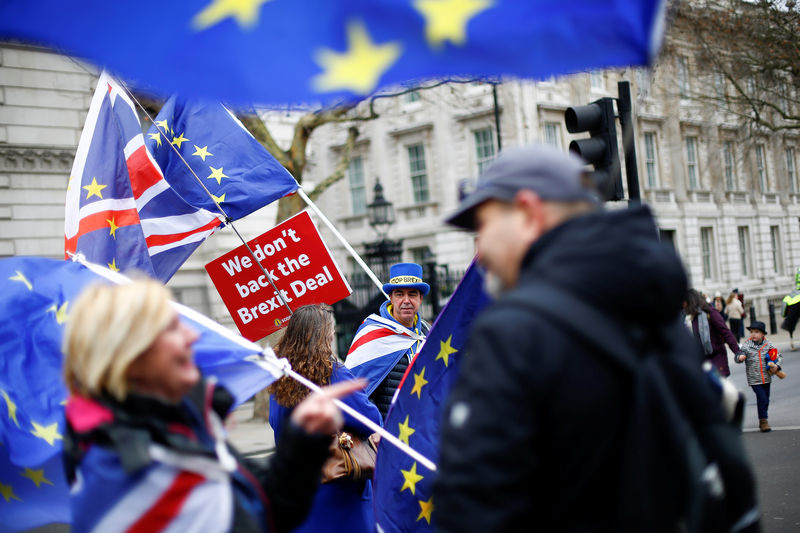 © Reuters. It's Beethoven Versus the F-Bomb in Final Brexit Music Clash
(Bloomberg) -- You'd have thought the Brexit battle would be over by now. Not in the music charts.
With Britain set to leave the European Union on Friday, pro-EU campaigners have managed to get the bloc's anthem, Beethoven's "Ode to Joy," to the top of U.K. download charts for Amazon.com Inc (NASDAQ:AMZN). and Apple Inc (NASDAQ:AAPL).'s music services.
But they face an expletive-laden challenger: the pro-Brexit "17 Million F***-Offs" is currently lying close behind. The song by comedian Dominic Frisby that lambastes figures such as former Prime Minister David Cameron and Bank of England Governor Mark Carney and pokes fun at the idea that Brexit would be a disaster.
"It's me, an ordinary bloke who wrote a tune with his mate one day, up against a subsidized German colossus," Frisby said in an emailed statement from Nigel Farage's Brexit Party, which is encouraging its supporters to download the single. "Not a bad metaphor for Brexit," he said.
Frisby will perform the song at a Brexit celebration event in Parliament Square (NYSE:SQ) in London on Friday, where speakers such as Farage and Tim Martin, the chief executive officer of U.K. pub group JD Wetherspoon Plc, are due to appear.
Original Article
©Copyrights Reuters