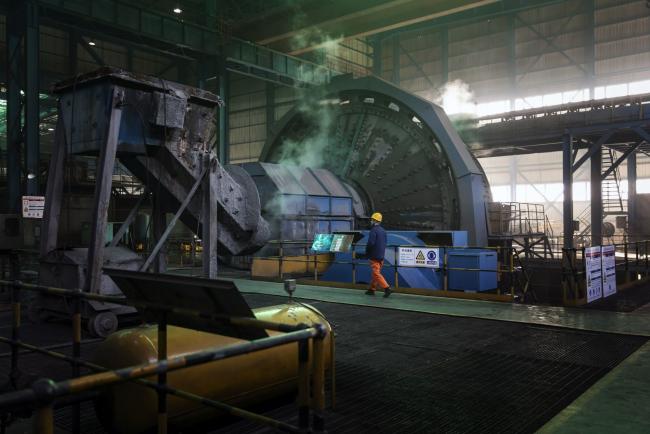 (Bloomberg) -- China's economy stabilized last quarter after slowing to the weakest pace in almost three decades, as rising demand and easing trade tensions supported sentiment.
Gross domestic product rose 6% in the final quarter of 2019 from a year earlier, the same as in the previous three-month period and the median estimate
Key Insights
The world's second-largest economy expanded by 6.1% in 2019, slower than 6.6% the previous year
Industrial output rose 6.9% in December from the same period the previous year, versus the median forecast of 5.9%
Retail sales rose 8% versus an estimate of 7.9%
Fixed-asset investment rose 5.4% in the year, versus an estimate of 5.2%
The signing of the phase-one trade deal this week combined with recovering global demand have improved the outlook for Chinese factories and exporters in 2020. However, it remains to be seen whether that carries over into a sustained recovery, with increased investment and consumption domestically
Policy makers have signaled they are prioritizing economic stability in 2020, with stimulus to be kept basically unchanged
"The pace of slowdown should moderate, supported by a cyclical bottoming in the first half of 2020," JPMorgan Chase (NYSE:JPM) & Co. economists including Zhu Haibin wrote in a note. Yet the growth momentum will likely soften in the second half, because the implementation of the phase-one deal could be "bumpy" and the chances for further agreement are slim, he said.
Get More
The surveyed jobless rate stood at 5.2% at the end of 2019
China had 14.65 million newborns in the year, compared with 15.23 million in 2018
Original Article