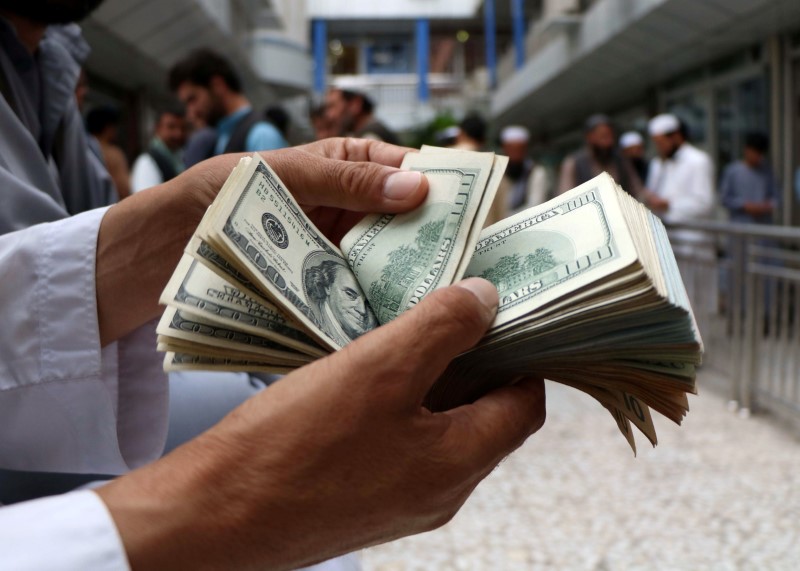 © Reuters.
Investing.com - The U.S. dollar was unmoved on Tuesday in Asia ahead of central bank meetings and a looming tariff deadline later this week.
The U.S. dollar index that tracks a basket of other currencies was unchanged at 97.610 by 12:30 AM ET (04:30 GMT).
On the radar this week are policy meetings at the U.S. Federal Reserve and the European Central Bank. While the two central banks are not expect to announce any significant changes to their policies, traders will pay attention to clues on whether more easing is in store next year.
On the Sino-U.S. trade front, investors awaited to see whether Washington will go ahead with a planned Dec. 15 tariff hike on Chinese goods.
Bloomberg reported overnight that U.S. Agriculture Secretary Sonny Perdue said Washington is unlikely to impose more tariffs on Chinese exports on Dec. 15.
"We have a deadline coming up on the Dec. 15 for another tranche of tariffs, I do not believe those will be implemented and I think we may see some backing away," Perdue said, according to Bloomberg.
The EUR/USD pair was near flat at 1.1065, while the GBP/USD pair inched up 0.1% to 1.3151.
The AUD/USD pair and the NZD/USD pair both gained 0.2%.
The USD/JPY pair edged up 0.1% to 108.62.
The USD/CNY pair was little changed at 7.0382, little impacted by data today that showed China's producer price index was down 1.4% year-on-year, falling for the fifth month in a row. The drop compared with the 1.5% expected decline and the 1.6% fall in October.
Meanwhile, the consumer price index for November jumped 4.5% year-on-year, as food prices skyrocketed 19.1% amid an outbreak of African swine fever.
Original Article