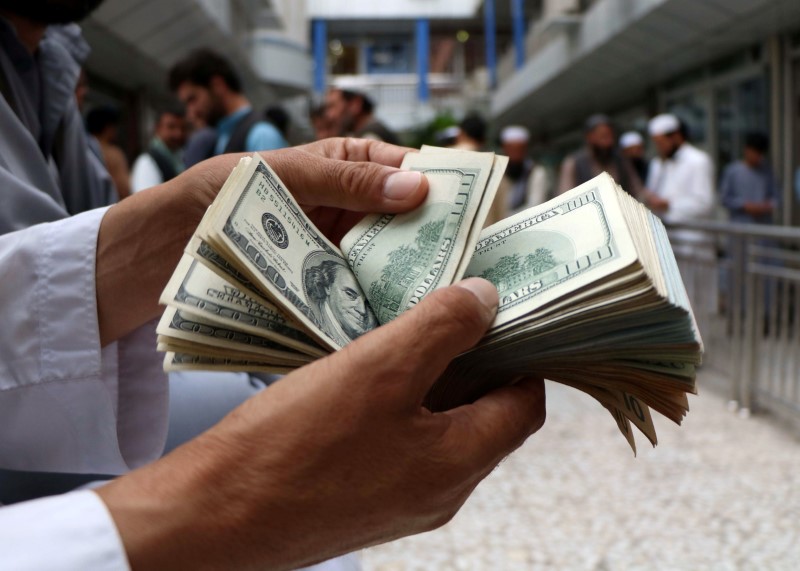 © Reuters.
Investing.com - The U.S. dollar inched up on Wednesday in Asia as traders awaited news on the Federal Reserve meetings and Sino-U.S. trade news.
The U.S. Dollar Index last traded at 97.485 by 11:46 PM ET (03:46 GMT), up 0.1%.
The Federal Reserve decides on interest rates on Wednesday, followed by a press briefing from Chairman Jerome Powell. The Fed's Open Market Committee is expected to keep interest rates on hold later in the day.
Sino-U.S. trade news returned to focus today, as the Wall Street Journal and Bloomberg cited sources and said the U.S. might delay a planned tariff on Chinese goods.
However, Larry Kudlow, U.S. President Donald Trump's top economic advisor, said he could not confirm the further tariffs on China would be delayed.
Without a deal nor a delay to tariffs before the Dec. 15 deadline, the U.S. is slated to impose tariffs on another $156 billion on Chinese goods.
Chinese equities and the U.S. dollar rose on the news, but the gains were limited.
"The markets have become numb to the noise" on trade, Burns McKinney, Allianz (DE:ALVG) Global portfolio manager, told Bloomberg in an interview.
"The FOMC meeting, the election in the U.K. and then later this week the December 15 deadline are all factors that I think the markets have generally not priced in any bad news."
The GBP/USD pair lost 0.2% to 1.3141, as the British pound fell on news that Prime Minister Boris Johnson's lead in Britain's general election was slashed by more than half in a closely watched opinion poll released two days before the country votes.
The EUR/USD pair was little changed at 1.1090 as traders awaited the next European Central Bank policy decision, which is on Thursday.
The AUD/USD pair gained 0.1% to 0.6816. Analysts from Rabobank and Nomura Holdings said in a Bloomberg report that the Australian dollar is set for a turbulent 2020 amid uncertainty around global economic growth and trade war.
Meanwhile, Ranko Berich, head of market analysis at Monex in London, said in the report that "worsening in trade tensions is the biggest risk for the Aussie dollar."
The Aussie dollar has plunged about 3% so far this year as the Sino-U.S. trade war dragged on.
Original Article