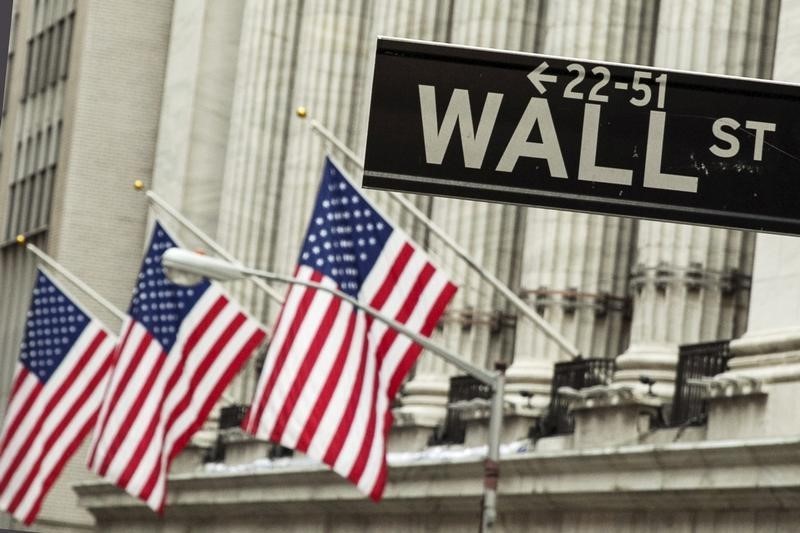 © Reuters.
Investing.com – Wall Street rose on Tuesday as investors remained optimistic about trade after Washington extended an exception for U.S. companies that do business with black-listed Chinese firm Huawei.
The Dow was up 20 points or 0.1% by 9:36 AM ET (13:36 GMT), while the S&P 500 inched up 3 points or 0.1% and the Nasdaq composite surged 24 points or 0.3%.
The temporary reprieve on sanctions helped boost hopes that the 16-month old trade war will be resolved soon, with both sides feeling the fallout from the dispute.
Stocks sensitive to trade rose, with Qualcomm (NASDAQ:QCOM) rising 0.7%, Advanced Micro Devices (NASDAQ:AMD) up 1.2% and Caterpillar (NYSE:CAT) gaining 0.6%. Boeing Co (NYSE:BA) jumped 1.4% on news that it got 50 bids for its grounded 737 Max jet at the Dubai Air show. Air Astana announced it plans to buy 30, while an undisclosed buyer ordered 20.
Retailers tumbled after the morning bell, due to a weak quarter. Home Depot (NYSE:HD) was down 3.5%, while Kohl's Corp (NYSE:KSS) slumped 16.6%. Target (NYSE:TGT) and Lowe's (NYSE:LOW) were also lower, and are due to report their earnings later this week.
The only outlier among retailers was TJX Companies Inc (NYSE:TJX), which rose 1.6% after its earnings and revenue beat forecasts.
In commodities, the U.S. dollar index, which measures the greenback against a basket of six major currencies, was flat at 97.690 and gold futures slipped 0.3% to $1,468.20 a troy ounce. Crude oil futures fell 1.9% to $56.03 a barrel.
Original Article