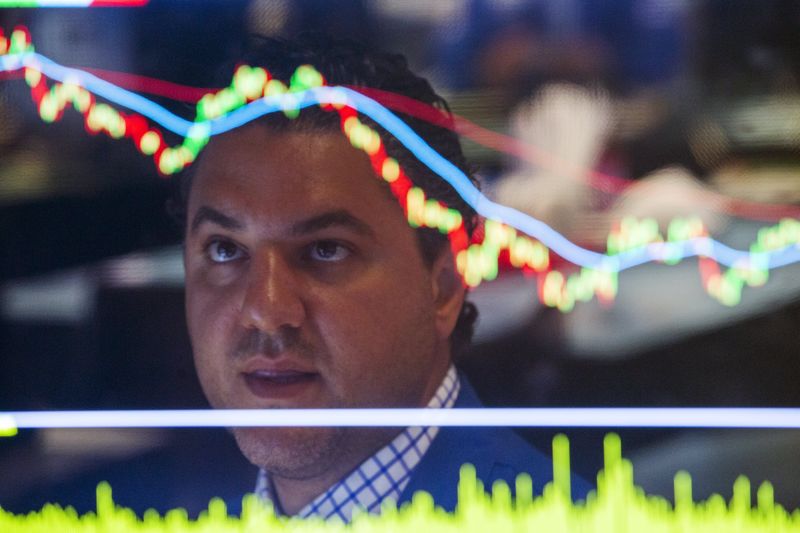 © Reuters.
Investing.com – Stocks struggled to keep the big rally moving Tuesday, but weakness in retail stocks pulled the Dow lower and kept the S&P 500 in check.
The S&P 500 hit a new intraday high but just missed a new record close and sixth straight gain. The NASDAQ Composite and Nasdaq 100 indexes did close at record levels and hit new intraday highs.
The Dow Jones industrial fell 0.36% because of weak results and guidance from Home Depot (NYSE:HD). The 102-point loss was the first for the blue chips since Oct. 18.
The S&P 500 closed off about two points, or 0.06%, with the Nasdaq up 0.24% and the Nasdaq 100 up 0.12%.
Home Depot (NYSE:HD) shares fell 5.4% and subtracted 88 points from the Dow by itself. Discount department store chain Kohls (NYSE:KSS) fell a whopping 19.5% after missing Street estimates for fiscal third-quarter earnings.
The problems of the two stocks spread across retailing generally, causing declines in shares of Walmart (NYSE:WMT), Macy's (NYSE:) and Lowe's Companies (NYSE:LOW), which reports quarterly results on Wednesday.
Commodity prices reacted to a threat by President Donald Trump to boost tariffs beyond levels scheduled to take effect on Dec. 15. Gold moved higher, but oil prices moved lower. West Texas Intermediate crude fell 3.1% in New York.
Oil stocks tumbled with crude and were the other big weight on stocks after retailers. Chevron (NYSE:CVX), Exxon Mobil (NYSE:XOM), Apache (NYSE:APA), Devon Energy (NYSE:DVN) and Halliburton (NYSE:HAL)were all lower.
But, overall, stock investors seemed less alarmed by the Trump threat.
Some good news hit the markets with bullish reports on housing starts and building permits, which should be helped by lower interest rates.
Boeing (NYSE:BA) shares were lower, however, after reporting new orders for its troubled 737 MAX jetliner and 787 Dreamliner.
Slack Technologies (NYSE:WORK) shares slumped after Microsoft (NASDAQ:MSFT) said some 20 million people now use its Teams messaging service, up 50%-plus since July. Microsoft was higher.
Original Article