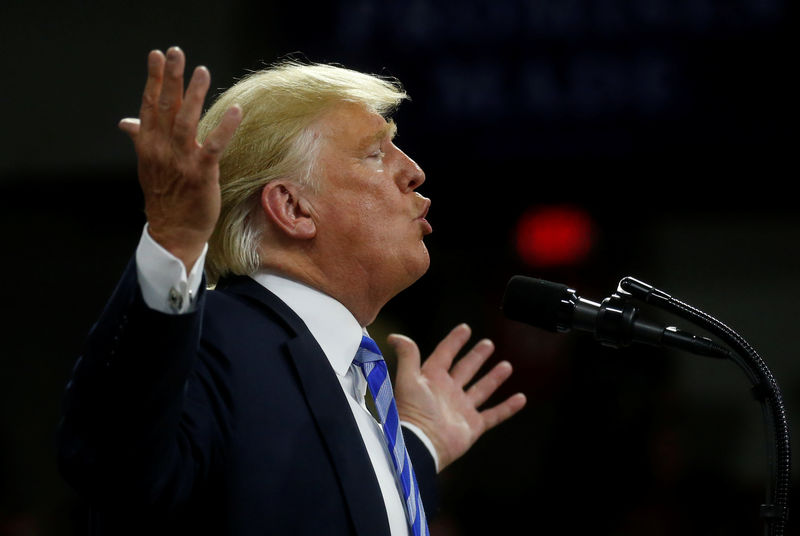 © Reuters.
Investing.com – President Donald Trump threatened Tuesday to hike tariffs on imported goods from China unless Beijing makes a trade deal with Washington. So far, the threat hasn't cause a huge panic among investors.
Trump reportedly made the threat while speaking at the White House during a cabinet meeting, CNBC reported.
Sentiment on a U.S.-China trade deal has soured in recent weeks amid uncertainty over whether Beijing will agree to consummate the Phase One trade deal, which was agreed to in October. China reportedly wants the U.S. to roll back previously imposed tariffs before it will ratify the terms of the proposed trade deal. Reports have also suggested that China's unwillingness to agree to commit to a sizable purchase of U.S. agriculture goods had also stifled progress on trade. Trump previously suggested that Beijing had agreed to purchase $50 billion worth agricultural goods.
The market seems to have gotten used to Trumpian trade threats, with investors content to wait for a deal or an official collapse in talks. The S&P 500 was already struggling because of weak earnings from Home Depot (NYSE:HD) and Kohls (NYSE:KSS) and losses among energy stocks because of lower oil prices. The index was off as many as eight points but was off slightly at 1:18 p.m. ET.
The Dow was off 0.3%. The Nasdaq Composite was up 0.3%.
Original Article