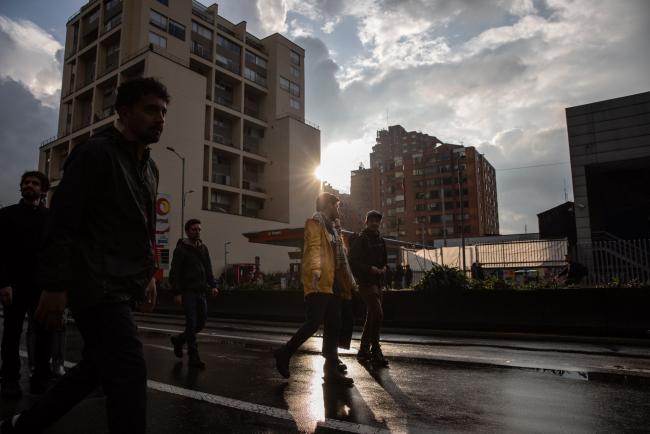 (Bloomberg) -- A decline in Latin American currencies turned into a rout Wednesday, with three of the region's most-traded currencies hitting record lows.
The Colombian peso headed for its fourth day of declines as President Ivan Duque failed to quell anti-government demonstrations, while Chile's peso weakened after another night of disturbances across the country. Brazil, which has avoided such extreme political turbulence, also saw its currency reach a record low, forcing the central bank to intervene for the third time in two days.
Chile's currency is down 11% in the past month after the worst social unrest since the restoration of democracy in 1990 threatened to stall economic growth. Now Colombia is following suit, with protests convulsing the nation for the past week.
"There's a reason this has been dubbed the Latin American equivalent to the Arab Spring," said Omotunde Lawal, a London-based money manager at Barings. "Currencies are adjusting for idiosyncratic events in each country."
While it's not on the radar of as many investors, Uruguay's peso fell for a sixth day and trades at its weakest level ever against the dollar. The currency tends to closely track the Argentine peso, which is close to its own record low.
Latin America is now home to the three worst-performing emerging-market currencies this year: Argentina's peso (-37%), Chile's peso (-15%) and Brazil's real (-9.1%). Only the Mexican peso (+0.4%) has edged higher against the dollar during that span.
Original Article