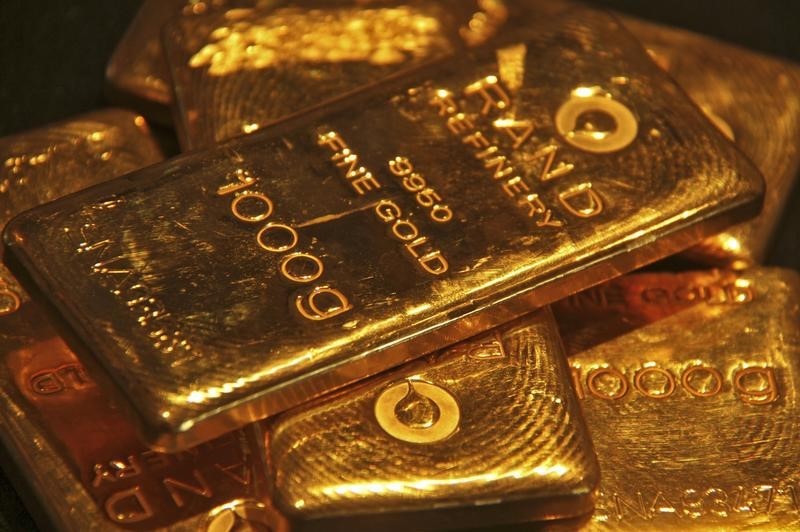 © Reuters.
Investing.com - Gold prices recovered as hopes of a Sin-U.S. trade deal diminished once again after U.S. President Donald Trump signed legislation in support of Hong Kong protestors.
On Wednesday, Trump signed the Hong Kong Human Rights and Democracy Act into law.According to the bill, the State Department would be required to certify once a year that Hong Kong is sufficiently autonomous to retain its special US trading consideration. He also signed another bill banning the sale of munitions like tear gas and rubber bullets to Hong Kong police.
In response, Beijing warned that it would take "firm counter measure,"
It released a statement hours after the signing and told the U.S. to not underestimate China's capabilities and strategies to protect its sovereignty, safety, growth and rights.
The news casted doubts about whether the U.S. and China will reach a trade deal that was reportedly closed to being signed. Trump said earlier this week that the U.S. was in the "final throes" of a trade deal with China, while China's commerce ministry said Vice Premier Liu He held talks over the phone twice this week with U.S. Trade representative Robert Lighthizer and Treasury Secretary Steven Mnuchin on issues related to the phase one trade agreement.
Chinese and Hong Kong stocks traded lower on Thursday, while the yellow metal traded slightly higher.
The U.S. inched up 0.2% to $1,462.95 by 1:45 AM ET (05:45 GMT).
Original Article