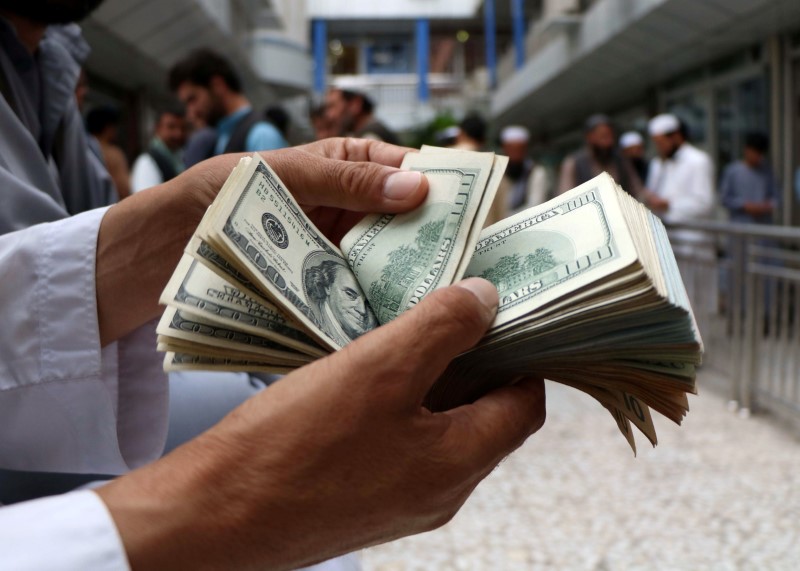 © Reuters.
Investing.com - The U.S. dollar slipped on Thursday in Asia after the release of the Federal Reserve meeting minutes. Tensions between the U.S. and China rose following reports that U.S. President Donald Trump might sign a bill that supports Hong Kong protesters.
China's foreign ministry spokesman called the decision a blatant interference in China's internal affairs, and said the U.S. faced "negative consequences" if it persisted.
The news added to jitters after Trump reiterated that he would raise tariffs if phase one of a trade deal with China is not signed. Traders had hoped the deal would have been signed at a summit in Chile scheduled for mid-November, but the deadline was left in limbo after the conference was cancelled.
CNBC reported earlier this week that Beijing is pessimistic about reaching an agreement with the U.S.
Meanwhile, minutes released on Wednesday showed Fed officials agreed that the stance of policy "likely would remain" where it is "as long as incoming information about the economy did not result in a material reassessment of the economic outlook."
However, they also see "the downside risks surrounding the economic outlook as elevated, further underscoring the case for a rate cut" at the October meeting. They cited reduced business investment and exports resulting from "weakness in global growth and elevated uncertainty regarding trade developments."
The U.S. Dollar Index was near flat at 97.785 by 12:59 AM ET (04:59 GMT).
"Friction between the United States and China is starting to spread from trade to questions about China's human rights," said Tsutomu Soma, general manager of fixed income business solutions at SBI Securities Co in Tokyo.
"This is the perfect opportunity to book some profits and unwind some risk-on trades, which is supportive for the yen and government bonds."
The USD/JPY pair was little changed at 108.58.
The AUD/USD pair slipped 0.1% to 0.6797, while the NZD/USD pair also fell 0.1% to 0.6413.
The USD/CNY pair inched up 0.1% to 7.0394.
Original Article