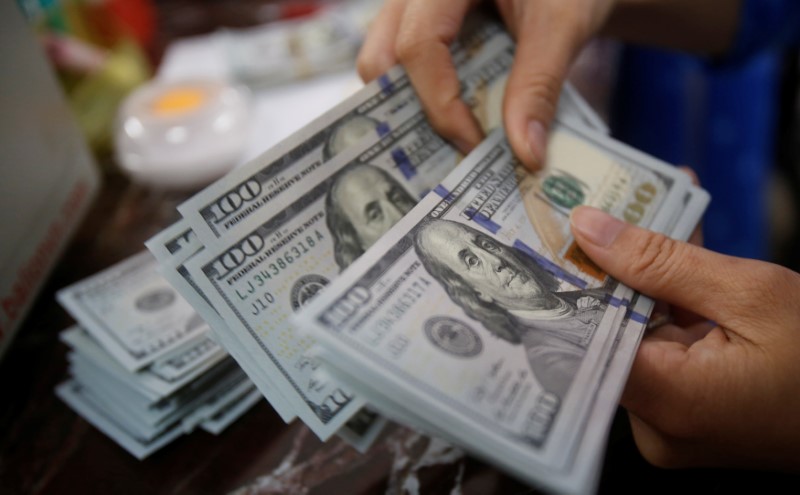 © Reuters.
Investing.com - The U.S. dollar was flat on Wednesday ahead of the expected release of the Federal Reserve meeting minutes and as tensions between Washington and Beijing rose.
China took offense to the U.S. Senate passing legislation that backed Hong Kong protesters and would ban the export of items like tear gas and rubber bullets to the city's police force, as conflict between the two sides escalated this week.
The news added to jitters after U.S. President Donald Trump reiterated that he would raise tariffs if phase one of a trade deal with China is not signed. Traders had hoped the deal would have been signed at a summit in Chile scheduled for mid-November, but the deadline was left in limbo after the conference was canceled.
The U.S. dollar index, which measures the greenback's strength against a basket of six major currencies, was steady at 97.760 as of 9:56 AM ET (14:56 GMT) after rising to 97.920 earlier in the session.
Meanwhile, the Fed is expected to release the minutes from its October meeting, where it cut rates by 25 basis points for the third time this year.
The safe-haven Japanese yen was slightly lower with USD/JPY up 0.1% to 108.61.
Elsewhere, sterling was steady, with GBP/USD at 1.2918 while at 1.1075. The trade-sensitive Australian dollar was lower, with AUD/USD falling 0.1% to 0.6818.
Original Article