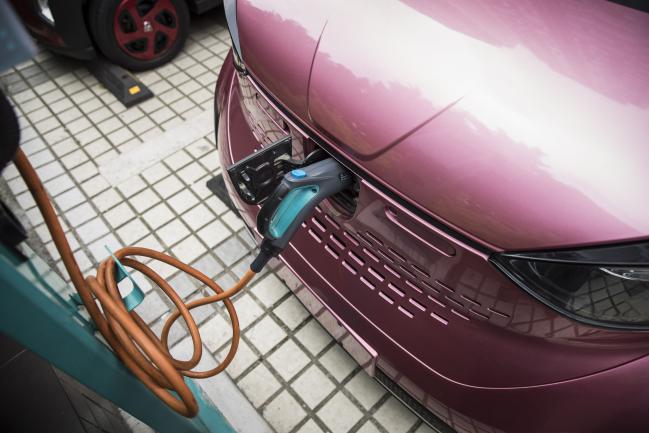 (Bloomberg) -- Global sales of electrified vehicles declined for a second straight month as China's cooling economy and the country's move to reduce subsidies weighed on demand, SNE Research said.
Sales of pure electric and hybrid vehicles fell 0.9% from a year earlier to 444,000 units in September, the battery research firm said in a statement Wednesday. About 126,000 units were sold in Europe, 113,000 in China and 64,000 in the U.S. In the first nine months, sales increased 17% to 3.74 million.
A prolonged car-sales slump in China, the world's biggest consumer of electric vehicles, is dragging down the global market. The country is reducing EV subsidies amid concerns about a bubble in the industry just as a slowing economy weighs on demand for big-ticket items such as cars.
Sales of electrified vehicles measured by battery capacity fell 10.5% in September -- also the second consecutive monthly drop -- led by declines in China and the U.S., SNE Research said. Demand for pure electric cars was weak, while sales of hybrids increased, it said.
In the first nine months, sale of electrified vehicles by battery capacity increased 46%.
Original Article